Are you concerned about…
Out living your assets or income
How to Maximize your Social Security Benefits
Loss of income at spouse passing
How to reduce taxes
How to protect your assets from a long- term illness
Historically low interest rates
Health care coverage
Funeral expenses and planning
Leaving a legacy to loved one's
Avoiding probate
Keeping your home
Providing for a dependent at passing
Other concerns
Retiring is easy. Creating happiness in retirement, however — now that is the harder part of a successful retirement!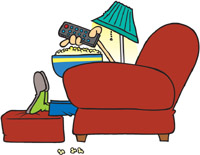 How we help our clients…
David L. Cowan is a much sought after Retirement Planner. He looks to empower middle class Americans to pick when and how to apply for Social Security benefits and to properly coordinate them with their retirement savings so they can feel comfortable in retirement. He shows them an easy to understand written plan.
Dave's teachings have helped his clients to increase their lifetime Social Security benefits on an average of $50,000 by following his advice. By increasing Social Security benefits just 10%, it reduces the amount of retirement savings needed by 25%. It all starts with attending one of his "Maximize your Social Security Workshops"
Dave and his associate planners have a combined experience of over 200 years in educating and guiding people through their decision making process regarding their personal preference and concerns. When needed, he uses a team approach bringing in an expert for input on the situation. We also have strategic partners who are elder law attorneys, as well as, CPA's available.
Our goal is to listen to what is important to you then discuss your options. The result is you having the peace of mind that your decisions were the correct ones. Then periodically, we sit down together to make sure that we are on the correct path in your journey through life.

---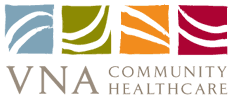 Dave is pleased to announce that he was selected to act as chairman of the Board of Directors of the VNA Community Health Care. VNA Community Health Care has been in existence for over 100 years and serves 36 Connecticut communities providing them over 300,000 home health care visits per year, they also operate an adult day care center in Madison.